Picking a venue ran somewhat concurrently with picking a date, but I wanted to share a bit about how we went about deciding where to get married.
We put a few weeks into our venue search, but ultimately we decided to go with
The Pavilion at Carriage Farm
!
This was the venue that I had in mind all along (even before I knew Harrison!). I know the family that owns it through 4-H and was very excited to work with them!
While I was pretty sure I knew where I wanted to get married, Harrison encouraged me to keep an open mind as we looked at some other venues in the area. We knew that we wanted to get married in or around Raleigh, and I had a pretty specific vision for what I wanted the venue to look like. Some questions we asked ourselves as we set out on the search were:
Do we want to have separate ceremony and reception locations? We wanted everything at the same place. We were not rooted in a church in Raleigh and we decided we wanted a pastor from Harrison's hometown to marry us, so we decided upon an outdoor ceremony. Therefore, we wanted to keep everything at the same place.
Is there a weather plan B? Since we wanted an outdoor ceremony, we also wanted a venue that offered an area to hold the ceremony inside in case the weather didn't cooperate.
How much do we want to spend?
Are we interested in packages? Some venues offer packages where they provide catering, photography, planning, and more in their venue reservation. We ultimately decided against a package because I had specifics I wanted to incorporate.
What look do we want? I had a pretty specific vision, as I said. I wasn't interested in anything too "glam" or too rustic. We wanted a venue that didn't have to be decorated a ton and would "speak for itself."
Do we like the venue owner and/or coordinator? This is someone you have to work pretty closely with, so ensuring that they are responsive and willing to help make your wedding day phenomenal is so important!
With some general direction in mind, we started researching and contacting venues. Here are some other venues we looked at:
THE BARN AT VALHALLA
This venue had a very intimate feel and everything was absolutely beautiful! They offered a really interesting rental package that spanned the whole weekend and included some lodging. We ultimately decided it was out of our price range.
SUMMERFIELD FARMS
It wasn't exactly in Raleigh and was out of our price range.
WINMOCK AT KINDERTON
This venue is a converted dairy farm and is in the town over from Harrison's. It didn't meet our city requirement but it was worth a look into anyway! I ultimately decided it didn't seem super conducive to the kind of set up we wanted for the reception and that we wanted to stick with Raleigh.
NEUSE BREEZE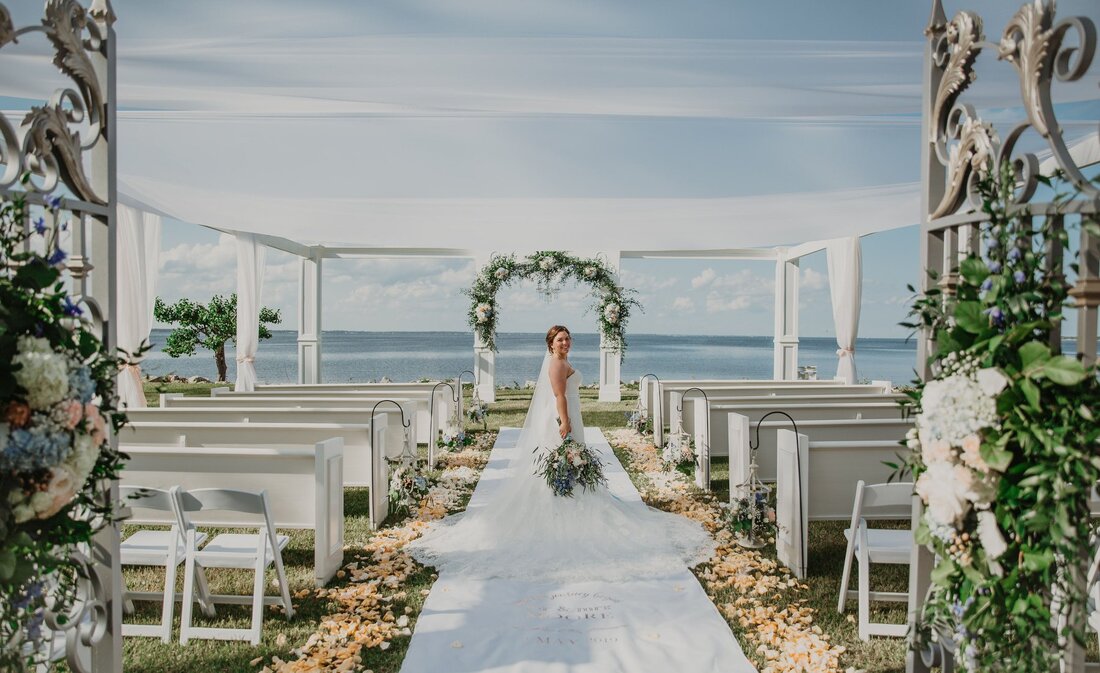 A beautiful outdoor venue (also not in Raleigh!), but the indoor area was too small in the event that we had bad weather.
LESLIE-ALFORD-MIMS HOUSE
This ended up being our second choice venue!
THE BARN AT BLUEBERRY HILL
This was a really cool new venue, but their availability did not match up with ours.
CARROLLOCK FARMS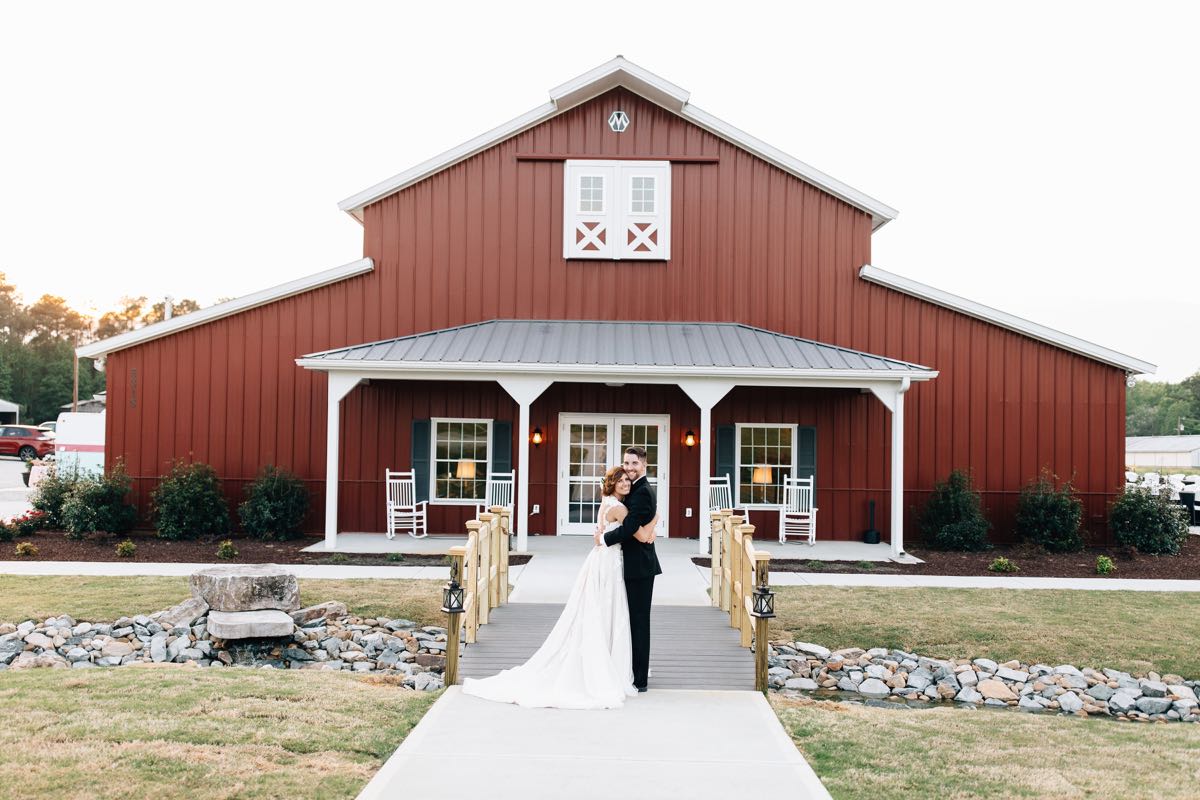 This was probably Harrison's favorite and they offered great packages! We decided that wasn't ultimately what we wanted to pursue, though.
When looking for venues here are some questions we asked:
What is included in the rental fee?
Do you have a list of vendors that we are recommended or required to use?
How much is the deposit, when is it due, and is it refundable?
What is the payment plan for the entire bill?
Do you offer any discounts for paying in cash or paying in full?
What is your contingency plan for weather?
What additional fees are not included in the venue rental?
Are we able to provide our own alcohol?
How much time is allotted for the rehearsal?
This obviously doesn't include everything, but will give you a good start when considering the venue where you want to get married!